Marco Di Tillo



Marco graduated in Psychology in 1976 having written a thesis on "The New Italian Comics, from Birth to Linus." His writing career has included stories for comics published by Comic Art -- The Wizard of Mondadori, Il Giornalino, Il Giorno, Fotografare, Paese Sera, Il Messaggero, Flash. Lanciostory, I Quaderni del Sale. He created many original characters such as "Yeti", "Hans and Chica," "Hud Kelly", and "Piero". Marco has also written biographies including those of famous jazzmen, movie stars, and football players.
In 1978, Marco worked as a writer for Radio 1 Rai, where he wrote scripts for many broadcasts of variety, quiz and original radio plays, including "The Fall Jazz," "Love Means," "What Day was that Day?", "The Spoiler", "Flip Open" " An Invention Called the Disc"," Music and Words for a Holiday," "My son, Nicola," and " A History of Jazz. "
In 1983 he began writing for the television Rai. There, he authored "Hello Italy," "Open Space," " Afternoon on the Two," " Forte Fortissimo," "Saturday Zecchino," "Scruples," "The tales of Topo Gigio," "Beauty," "Christmas Gifts," "Men," and "A Sparkling Day."
Later, for TV-Montecarlo, he wrote the children's program "Zap Zap."
He began directing motion pictures films in 1989 with "Operation Parrot," which he wrote with Piero Chiambretti and Claudio Delle Fratte. In 2000 he wrote and directed the movie "A Year in the Country." His novels include, "The Young Knight " (Einaudi publisher.) and "Three Boys and the Sultan" (Mursia publisher)
His illustrated fairytales include, "Mummy Christmas" and "Mummy Christmas and the Pirates" ( Mursia).
For the travel industry he wrote "Rome for Two" and "Walkin ' Rome."

Marco lives in Rome with his wife Giulia. They have three three sons. For more information, please visit his web site at www.marcoditillo.com
Augustine Campana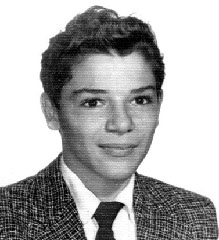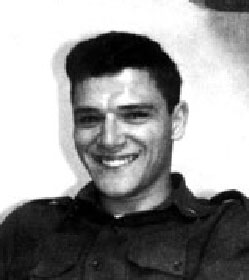 Augustine Campana, a native of Yonkers New York, graduated Manhattan College with a BBA degree in Accounting, and later earned a Master of Science degree in Education from USC. He has had several careers, from accounting and auditing, for which he earned Certification as an Internal Auditor, to developing and running training courses and schools. for auditors and program managers. This was all part of his 20-year career in the United States Air Force which also included work in the field of managing the acquisition of ballistic missile systems.
As a civilian, he went on to do project management consulting - including total quality and partnering, training development, and facilitation. He has authored the book, "The Last Fairy," and is now focused on writing historical novels. He is also a painter, a graphic artist, and a creator of entertainments. Since childhood, he has written and produced many shows and revues as an avocation.
Augustine, who has two children -- Joe a movie editor, and Angela, a housewife and aspiring entrepreneur -- resides with his wife Jean in Orlando Florida. He has lived and traveled throughout the United States and Europe, and it was on a trip to Italy that he and Jean stayed at the Hotel Modigliani and met Marco Di Tillo -- and discovered instant magic. After returning to the states, Augustine kept in touch with Marco, and they decided to become writing partners. "The Other Eisenhower" is their first effort together. To visit his fairytale site and find out more about him and his writing, please go to www.thelastfairy.com
Copyright 2013 by Augustine Campana and Marco Di Tillo